The following contribution is from another author.
If you're in the process of revamping your home, or you're toying with the idea of replacing your floor, you may be wondering which kind of flooring material will work best. One option you might be considering is tile flooring. Tiles look stunning, and they can create unique style statements that are ideally suited to both traditional and modern homes. Saltillo tile floors offer an array of advantages for homeowners. The handy infographic below contains all the information you could ever need about this versatile flooring option.
Saltillo tiles come from a town called Saltillo in the state of Coahuila in Mexico, and they have been manufactured and crafted here for generations. Saltillo tiles are unique, as they are created using clay from the riverbed. This material is known for its durability and versatility. Saltillo tiles may also be known as terracotta tiles, but only tiles that have been made using authentic riverbed clay can carry the famous Saltillo name. 
One of the main attractions of Saltillo tiles is the range of colors, styles, sizes and designs available. Homeowners can choose a pattern and size that suits their individual taste and the theme of the room. As these tiles are lovingly crafted by hand, they are unique, and they have a very charming, rustic feel.
If you like the sound of Saltillo tile flooring, and you're keen to find out more, it's well worth browsing galleries and seeking expert advice. If you do choose to go for Saltillo tiles, you'll be given tips to keep your tiling in tip-top condition. 
If you're exploring flooring options, take a look at the graphic below to discover more about stunning Saltillo tiles.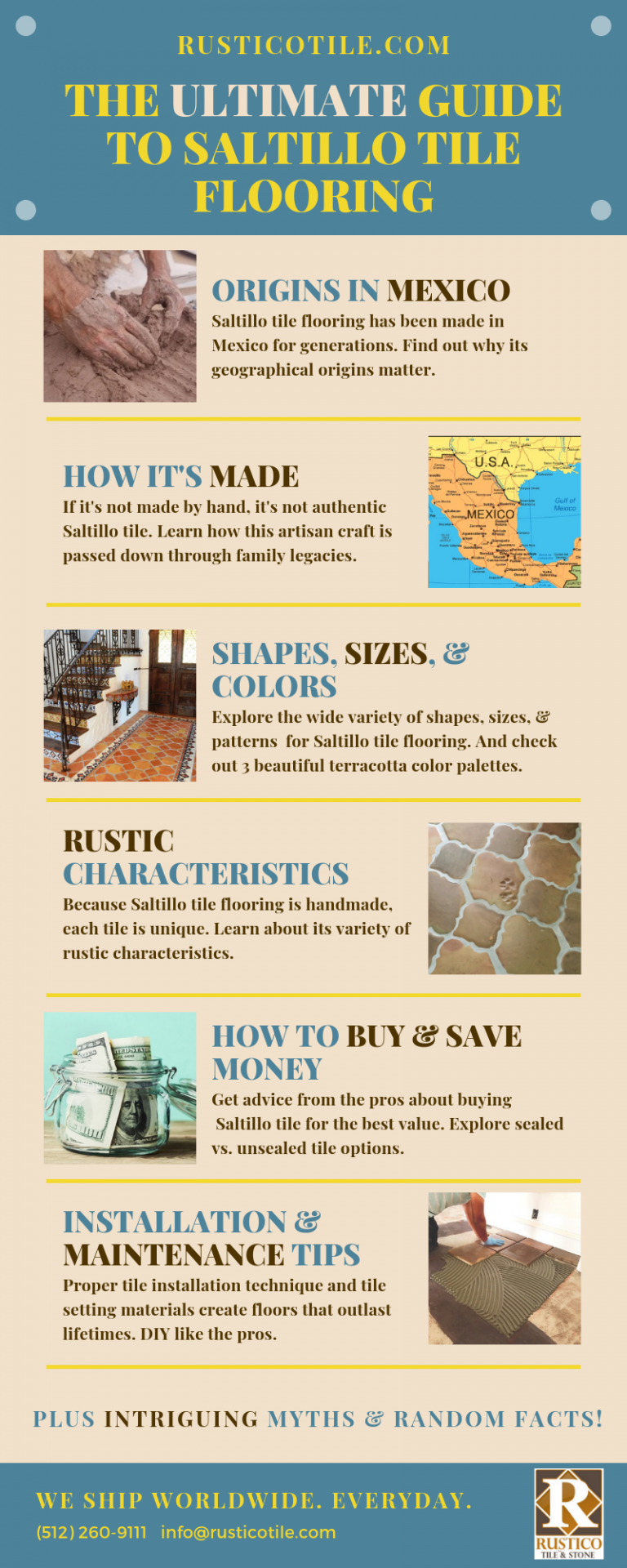 Infographic Design By saltillo tile flooring