Smoking the competition.
Disclaimer: The folks at Traeger very kindly provided a grill and accessories for this review. As always, the opinions are my own.
I love to grill. Love it. From charcoal to gas, camping stoves to those little hibachi grills, I've tried just about every grilling option on the market. When we moved into our new place a short time ago, I decided I wanted to up my grilling game and invest in one of the egg-style porcelain kamado cookers that you tend to hear so much about. Honestly, I was really happy with it… for a while.
It doesn't take long with a kamado cooker until you start noticing its shortcomings. Starting the grill and getting it up to temperature can be an hour-long affair. Keeping the right temperature is a honed skill requiring the a mastery of sliding air vents, using the right lump charcoal, and keeping a constant eye on the needle. The grill can get hot really fast (great for searing!), but once it gets hot, it can take hours to cool down. That's a disaster when you're trying to smoke meats low and slow; take your eyes off the grill for too long, and you risk plates full of tough BBQ that never had a chance to cook right. The kamado struggle is real.
Late last fall, I began to notice a new trend. Among my BBQ-minded friends, I began seeing the #TraegerNation hashtag show up along with videos of fall-off-the-bone ribs and BBQ that looked mouth-wateringly good. After I saw my third friend list their kamado on Craigslist, I knew Traeger must be on to something.
Earlier this summer, I decided it was time to make an upgrade to my own grill setup. Traeger was kind enough to send over their flagship Timberline 850 for us to review, and you'll find the (delicious) results below.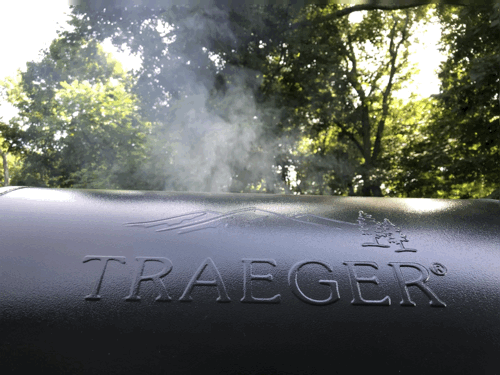 What Does It Claim to Do?
The Traeger Timberline 850 is a high-end pellet grill that uses real wood to grill and smoke whatever food you can throw its way. It features double-walled stainless steel construction, a 24 lb pellet hopper, and Traeger's trademark WiFire WiFi cooking integration with their free companion app.
Specs
850 square inches of cooking surface
Pill-shaped barrel with TRU Convection and downdraft exhaust
Custom cook cycles
Capacity for 9 chickens, 8 racks of ribs, or 6 pork butts
24 lb pellet hopper
WiFi with mobile grill control through the Traeger companion app
48″x52″x27″
213 lbs
Is the Timberline the grill to end all grills? Read on to find out!
Shipping and Assembly
Let's get this out of the way up front; this is a substantial grill. If you're used to a charcoal kettle, classic smoker, or even a modern gas grill, you might be surprised by the heft and density of the Timberline 850.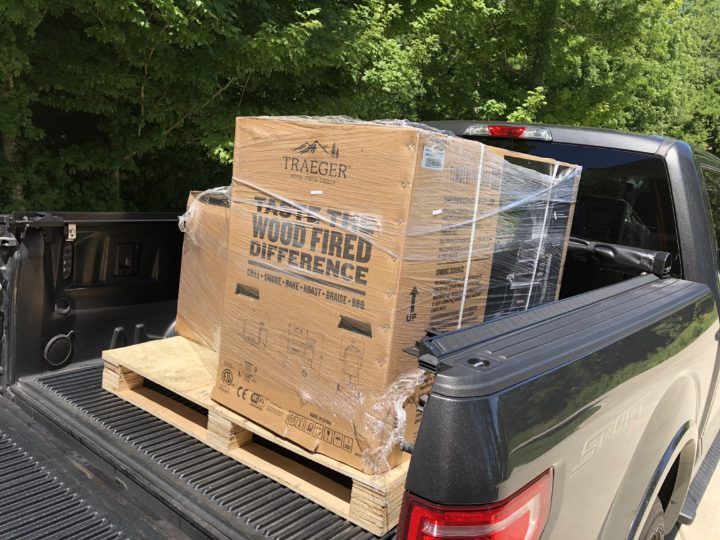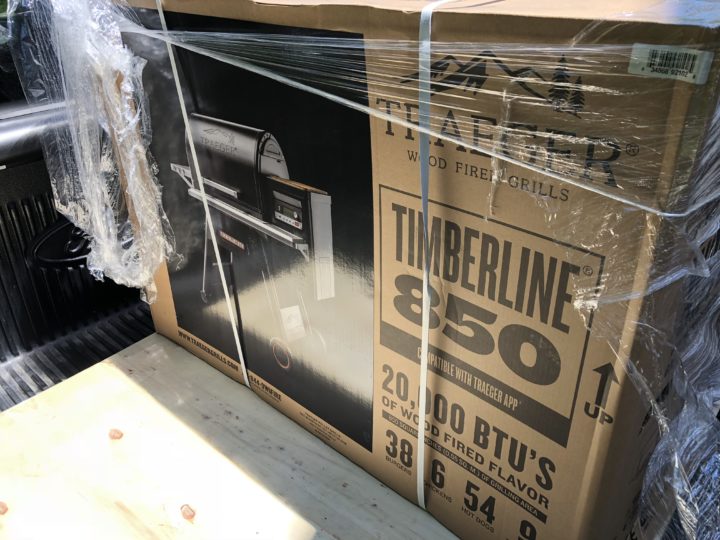 Our Timberline and accessories arrived via freight shipping on a pallet much like you would see at the hardware store. Honestly, I was super intimidated to put the grill together knowing the weight and technology that Traeger packed into this thing, but outside of one instance of two-person lifting to put the legs on it, everything was surprisingly simple to assemble. The instructions were thorough and crystal clear, and all parts are clearly labeled and simple to get into place. From start to finish, it probably took me 45 minutes to assemble, with half of that time dedicated to removing packaging materials and carefully reading the directions.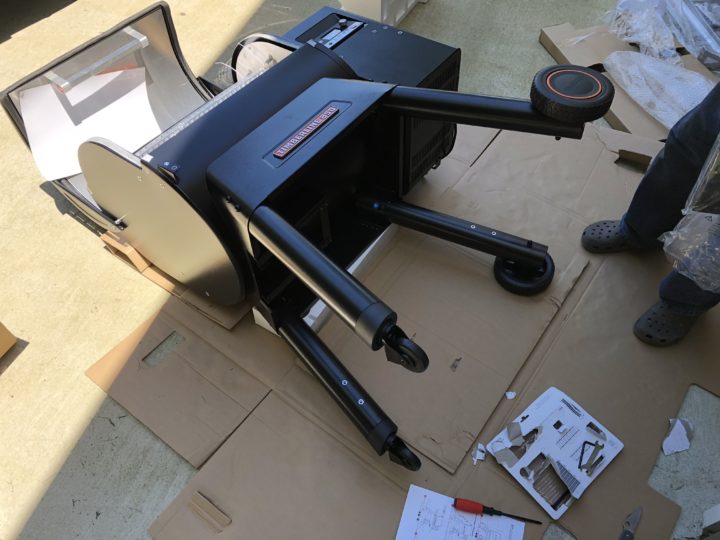 Once assembled, I had to take a minute to appreciate just how attractive the Timberline is. There's sort of a rustic, masculine charm to its design that feels both high-tech and woodsy at the same time. I'll discuss more of the details in the build-quality section below, but every part of this grill fits together and swings open with a precision that I'm just not used to from any of the previous grills I've owned. It feels like a substantial, lifetime purchase rather than a rickety metal box that you know you'll throw away after a few seasons.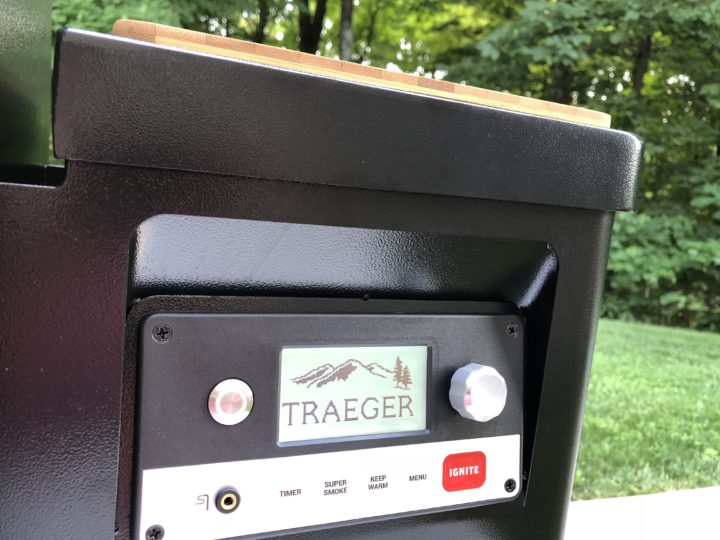 Enough about putting it together… Let's get to what the Traeger can do.
Performance and User Experience
The second you plug the Timberline in, you'll know that something's different about this grill. Once you've experienced Traeger's completely painless WiFire Grilling technology, I don't think you'll ever want to go back to any other form of grilling. I know I don't.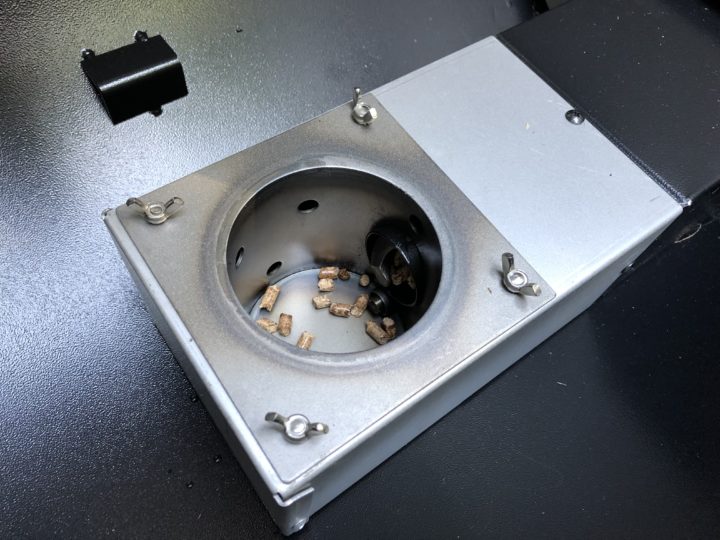 If you're unfamiliar with pellet grills, they use compressed wood pellets to grill and smoke your food using indirect heat that's controlled electronically. Turn the grill on, set the temp with a simple dial, and within about 10 minutes you'll have the perfect temperature to grill and smoke to your heart's content.
What Traeger does with the Timberline is to take the pellet grill concept to an entirely new level. The experience is supercharged through a high-quality, backlit LED display that lets you choose precise temperatures from 165-500 in 5 degree increments. Wood pellets are stored in an easy-to-access 24 lb hopper that automatically feeds even the longest smokes for an entire day. Internal temperatures are monitored through a simple meat probe that takes all of the guesswork out of cooking times and food safety. The best feature though? Every one of these settings can be controlled wirelessly and instantly from Traeger's awesome companion app, whether you're in the house laying on the couch or miles away at the ball field.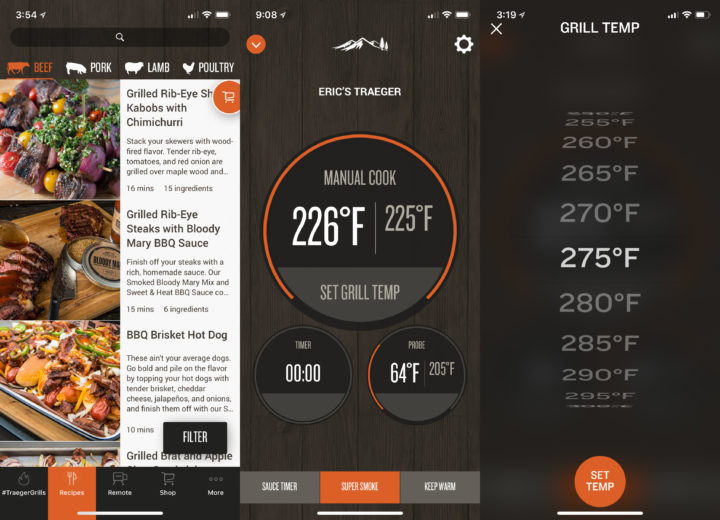 It's that WiFire technology that I can't praise enough. If you've ever done a longer cook like ribs or a pork butt, you know how it can eat up your entire day just to keep an eye on things and try to maintain the right smoking temperature. Even on my "set it and forget it" Kamado cooker, I found myself babysitting about every 20 minutes, which can eat up a Saturday in no time. The Timberline, in contrast, gave me my day back. Outside of stopping by occasionally to spray it with some apple juice, I was able smoke an (incredible) pork butt while I was out with the family, laying around the house, and even taking a nap. It's awesome.
Setting up and using the grill is painless. Once it's assembled, just pour in some pellets, connect it to your WiFi (using the companion app on your smartphone), and you're off to the races. After a quick seasoning cycle, you'll be ready to cook in no time.
I've been wearing our Timberline out for more than a month, and literally everything that comes off of it tastes a m a z i n g. Using some of Traeger's delicious rubs and sauces, I made an astounding roasted chicken, and one of the best pork butts (for pulled pork) that I've ever had. After reading through some grilling forums (this is who I am at this stage in my life), I also had some folks recommend some BBQ rubs from Meat Church. I tried some pork back ribs with Meat Church's Holy Gospel rub using Traeger's 3-2-1 smoking method, and holy smokes were they amazing.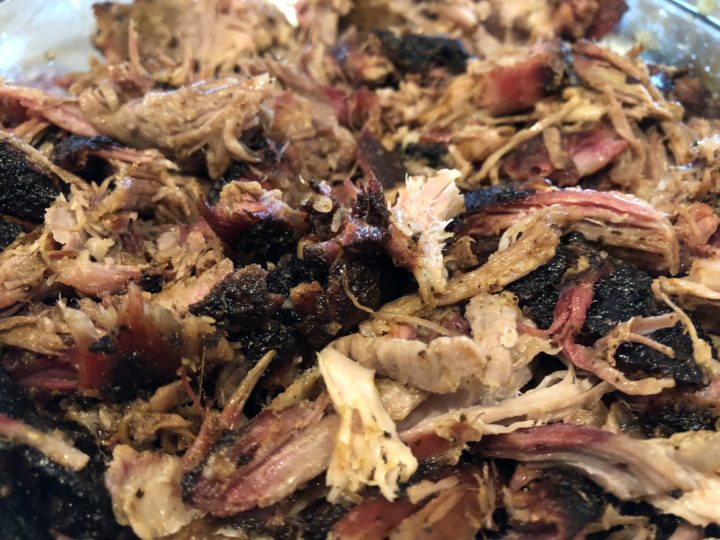 One of the things that's surprising me with the Timberline is how juicy everything turns out. Juiciness and tenderness is something that Kamado cookers brag about, but I'm telling you, my kamado has nothing on the Traeger in that regard. From ribs, to pork, to chicken breasts, the amount of juicy flavor that pours out of each of these meats will rock your world.
I love how easy it is to mix flavors up with the Timberline too. From different wood pellets to rubs and sauces, you can cook the same meats and veggies every day of the week and they'll never come out tasting the same (unless you want them too). We're particularly fond of the hickory wood pellets, Traeger's surprisingly delicious Veggie Rub, and literally every rub that Meat Church makes. The experimenting is half of the fun.
The cooking experience on the Timberline is pretty much perfect, with only two caveats. First, if you like to grill your meats (especially steaks) at super high temps with a char-blasted sear, the Traeger (and pellet grills in general) may not be for you. The Timberline makes delicious reverse-seared steaks, but if you want something similar to fire-burned char on the outside, you'll want to invest in an iron skillet or grate to get a similar result.
Second, the Timberline will leave your food with a subtle smokey flavor, but you may find it lacking if you're into a heavily smokey profile from your meats. Thankfully, there's an inexpensive and super-effective product called the A-MAZE-N Pellet Tube Smoker that you can throw in with your cooks to turn the volume up on the smoke flavor. I've been using it with a few grilled chicken breast recipes, and it works great.
Probably the biggest takeaway from my experience with the Timberline so far is that the more I use it, the more I want to use it. It honestly makes grilling easier than ever before. The Timberline is brainlessly easy to start, painless to maintain, and the food just tastes amazing every. single. time. It'll turn you into an instant grill master, and you'll find yourself volunteering to cook for the next big family get-together just because of how fun it is to feel like a backyard hero.
Build Quality and Reliability
Grills have a reputation for wearing down fast. Whether its shoddy workmanship or just the lifespan of a device that holds a roaring fire inside of it, and grill purchase is typically something that's thought of as a short term investment. After spending a good part of our summer with the Timberline, I'm confident that this Traeger is a permanent addition to our family.
As soon as we put the grill together, it became obvious that the Timberline is built like a tank. Every hinge operates smoothly and is perfectly aligned. The legs are thick and rock solid. The wheels are meaty and confident. Even the coating on the outside is an order of magnitude nicer than the "high-end" gas grills I've used in the past.
Another thing I haven't mentioned yet are those double-layered stainless steel grill walls. Not only do they perfectly hold in the exact temperature you want, but they also protect you from burning the daylights out of yourself (and your kids). Whenever I cooked on our kamado grill, I had to intentionally set up a "no-fly" zone around it when the kids were outside playing. With the Timberline, everything stays a reasonable temperature, and the grill actually cools down just a few minutes after it's turned off.
Most importantly, the Timberline delivers reliable cooks that go exactly the way you expect them to go. It starts quickly every time. It holds its temperature every time. It produces precise amounts of smoke every time. Have you ever accidentally overheated your kamado and ruined a slow-smoke (kamados take hours to cool down!)? That will never happen with a Traeger.
The Timberline 850 is reliable, predictable, and simple-to-clean. It just doesn't get much better than that.
Affordability
If there's any drawback to the Timberline, it could be the price. If you're used to buying hardware store grills, the $1699 price might give you some sticker shock. However, if you're in the market for a high-end grill, that sticker price falls right in the middle of the nicer options you might find with a Google search.
What you're paying for is engineering, technology, and quality. A few of our friends have budget pellet grills, and they might as well be made out of tin foil compared to the Timberline. You might be able to snag a kamado for cheaper, but you're going to have to babysit it, spend months learning to cook on it, and invest a lot of sweat-equity to get similar results.
The Timberline 850 is an investment in your family's lifestyle. There's something awesome about easily cooking up the best BBQ, ribs, and smoked meats you've ever had, and if your family is like ours, you'll find yourselves saving hundreds of dollars a month eating at home instead of at a restaurant. When it's this easy to grill up something so good, you're going to cook and eat together a lot more often. That's a pretty big win.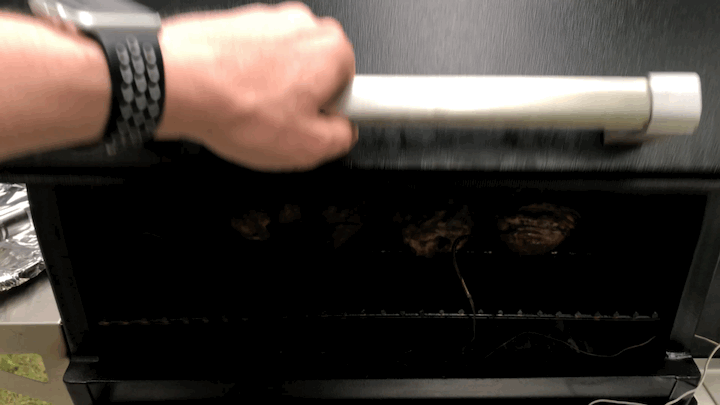 Conclusion
It's hard to describe how much we're enjoying our Traeger Timberline 850. It makes a favorite warm-weather activity better than ever, and is turning me into somewhat of a BBQ legend among our family and friends. If you're in the market for a new way to grill, I don't think you can make a better investment.