Breathing easier.
If you asked me this time last year what new item i'd develop strong opinions about this year, disease-preventing face masks would probably be at the bottom of my list. But here comes 2020, and all of the sudden a good face mask is a critical part of my regular wardrobe.
We've tried dozens of different masks over the last 8 months, but I keep coming back to two favorites that I find myself reaching for more than any other. Here are our top recommendations:
Aviator Performance Face Mask 3.0
If I could only pick one face mask to wear for the rest of this pandemic, this would be the one. All of Aviator's masks fit great and are breathable and comfortable (we checked out their Premium Protective masks for adults and kids too), but their Performance 3.0 mask is the one to beat. It features a hydrophobic outer coating, a filter pocket if you want to add another layer of protection, and a wetsuit-like material sewn into the spot over your mouth and nose to keep you protected. My favorite part is that this extra material doesn't cover the full width of the mask, so the rest of your face can stay cool and comfortable.
The Aviator masks also feature straps that are super comfortable on the ears, and most importantly, this mask passes the "candle test," so you know it's doing a good job holding your germs in (and hopefully keeping a good amount out).
The Aviator Performance Face Mask 3.0 is $29.00 for a 3-pack on aviatorusa.com.
The Halo Life Mesh Mask with Nanofiber Technology
If you're looking for a face mask that sits comfortably on your face and stays (mostly) away from your nose, you'll definitely dig the Halo Life Mesh face masks. These are also super comfortable when worn, and I love the adjustable toggles they feature on the ear straps.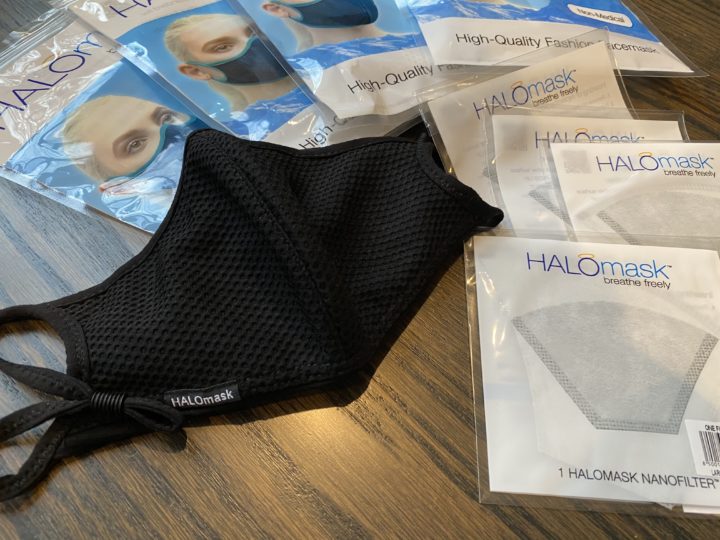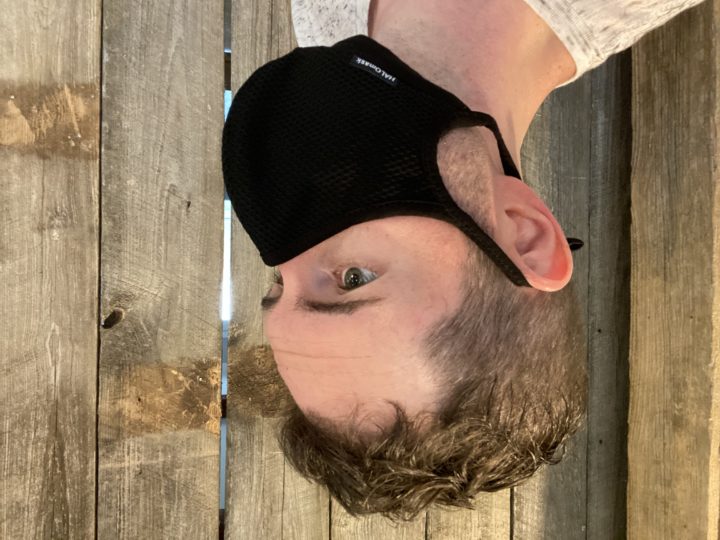 The Halo Life masks's claim to fame are their nanofiber inserts that slide into the filter pocket on the mask. They seem to do an incredible job filtering your breathing (and I love that you can replace them regularly), but I have to admit that I have a hard time getting them in and out when I'm replacing them.
Still, if you prefer an excellently contoured face mask that is lightweight but highly filtered, you'll definitely be a fan of the Halo Life Mesh Mask.
The Halo Life Mesh Mask is $29.95 on halolife.io. The nanofiber accessory filters retail for $14.95 for a 3-pack.
We've tried a bunch, but these are easily our two favorite brands of face mask. Does your family have a favorite go-to? Let us know in the comments below.