It's official: the way we watch TV and movies at home has changed for the better. Whereas we used to have to catch the latest shows as they happened live, streaming services have given us what feels like an almost limitless array of content to check out.
If your family is like ours, you probably find yourself wondering if you can finally ditch your pricey cable/satellite subscription. We just made the switch a few months back, and the combination of saving money and adding some extra entertainment to the mix has been well-worth our time.
The following is a thorough guide to help you cut the cord, all while keeping access to the entertainment and shows that your family enjoys. Let's dive in…
Make a List of What You Watch the Most
This is what pushed us over the edge; when we sat down and talked at the beginning of this year, we realized that more than 90% of the content we watched at the time was coming from a streaming service. Our cable subscription existed solely to serve as a DVR for the few shows that weren't on streaming (or were delayed on streaming), and to watch the news when the world went crazy.
Because we're not huge sports people, and services like Hulu tend to host a lot of network shows 24 hours after they air, we decided pretty quick that we could do just fine without our hefty cable bill just to have live TV and the related equipment. You will find you can watch so much online these days. Whether thats Netflix, Hulu, or even Twitch streams, there is software to help make it easier to watch! For example with Twitch, if your favorite streamer is live when you are unavailable, use a platform like https://yeetdl.com/en to download it and save for later! A cable subscription might not be the best option for you.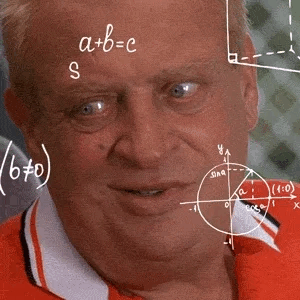 Do the Math
Once you've assessed if your watching habits can survive without cable/satellite, it's time to decide if you'll actually spend less money by making the move. A lot of this will depend of the type of internet services that are available to your home from your local ISP.
For most people, cutting the cord makes immediate sense on paper. Many programming subscriptions from cable and satellite providers are more than $100/mo, and switching to internet-only packages can result in some serious savings.
The only pitfalls can come having to upgrade your internet connection in tandem with this move, or the need to sign up for half-a-dozen new streaming services for the cable you've lost.
However, I think that most of us already have high-speed home internet and already rely on streaming services anyway.
Find the Right ISP
You can skip ahead if you already love your internet service provider, but if you have slow internet, thinking 'whats my speed?' or any other limitations with yours, this is a foundational element of cutting the cord that you need to address right off the bat.
No matter what internet package you currently have, reach out to your ISP and see what kind of deals they're currently offering. If fiber is available in your area (something that's still new to many of us in the US), consider switching to an ISP that provides it.
This is an area where you'll want to ask your neighbors and do some serious research. Our house actually serves as a bizarre "for instance" in this discussion; seemingly awesome-sounding fiber internet is actually available in my neighborhood, but after talking with my neighbors who told me how unreliable it had been, I decided to stick with cable-based internet from Xfinity.
As a side-note, cable-based internet is actually pretty competitive these days (I'm getting 1 gig down!), and even some of the emerging ISP tech from Starlink and Ultrawideband 5G are offering fast internet connections to neighborhoods where that was never possible before.
In my experience, if you can pull off home internet that's at least 50 mbps down and 10 mbps up, you should be able to stream and play online games with little issues.
Invest In the Best Wifi
This is a forgotten detail that many people making this switch will overlook. Long story short, if you've been using the same wireless router for a decade, or are renting wireless equipment from your ISP, it's time to make a switch.
Now, ISPs will try to convince you that they have the fastest hardware, or that setting up a wireless router on your own is impossible if you're not a nerd, those things couldn't be further from the truth. Modern ISP-provded networking equipment is definitely better than it used to be, but it's easily outperformed by networking gear you can buy on Amazon. Upgrading to your own networking gear is also MUCH less expensive over time than renting.
Personally, I'm a giant fan of Amazon's eero line of "mesh" routers. I need a lot of coverage at my house so I use their most expensive 3-pack, but they are by far the fastest and most reliable wireless routers I've ever used.
If you're tired of WiFi dead zones in your house or download speeds that are significantly slower than you're paying for, upgrading your WiFi will change the game for you.
Try an Antenna
The most old-school tech in this article could be just what you're looking for. A little known secret is that most towns still offer over-the-air programming for free over antenna, and many times the quality of this content can be better than what you would see if you accessed those channels on cable.
There is a catch, though, and it's a pretty big one. Antenna service where you live is either fantastic (if you live somewhere populous and flat), or unusable (if you live in the woods like me). I can occasionally pick up one of the "big 3" stations (ABC, NBC, CBS) if the weather is clear, but it normally requires me dragging an antenna around the room or sitting it up in a windowsill. For me, that makes it functionally useless.
Get a Streaming Device You Actually Like
Alright, you've got a reliable internet connection at your house, and a good WiFi setup that's beaming it to every corner of your home… what other hardware do you need?
If you're going all-in on streaming, I would recommend buying the best streaming box you can afford. It's going to be tempting to buy the $30 option at Walmart, or even try to rely on the streaming apps that are built-in to modern TVs; most of the time, that's a bad idea, but you won't realize it until you use something better.
The two options I recommend the most are the Apple TV 4K and some of the higher-end Roku options. Even if you don't own a 4K TV (or have access to 4K streaming), go ahead and pick up a 4K streaming device. Why? The 4K units almost always have faster equipment inside, and you'll definitely notice that when you boot up, switch between apps, and wait for your streams to buffer. Once you've ping-ponged around between apps and streams with zero hesitation, it's hard to go back.
Subscribe to the Streaming Services You Need
This is where things start getting fun… figuring out what you're actually going to watch! If you're like me, you've already been streaming stuff anyway and had a collection of favorite services you were already leaning on. If not, I'd start with the big services and work your way backwards from there. Netflix and Amazon Prime Video are typically no-brainers (especially if you're already a Prime user). Hulu seems like it's bundled with everything (more on that in a sec), and Disney+ is a must if you have kids. There are some smaller but growing services out there too (Paramount+, AMC+, Discovery+, etc), but their value to you will depend on the shows you're looking to watch.
Save Some Money with Commercials
An emerging trend with a lot of streaming services is the addition of a lower-cost tier in exchange for having some ads in the mix. Hulu probably led the charge on this, but you can see this model present in Peacock, HBO Max, and even Netflix in the coming days. If you don't mind commercials interrupting the fun here and there, this can be a great way to save some cash.
Find Bundles to Save Even More
Unless you're only using one streaming service, grabbing a few services bundled together is a fantastic way to get streaming content for the lowest monthly cost. The Disney+ bundle is probably the market leader here (Disney+, Hulu, and ESPN for $12.99 at the time of this article), but as more media companies merge, it seems like more bundles are probably coming down the pike.
This is going to sound strange, but check with your cell phone provider as well. Many of the big mobile providers in the US now provide several streaming subscriptions as part of your monthly cell phone plan. It's an awesome hidden perk.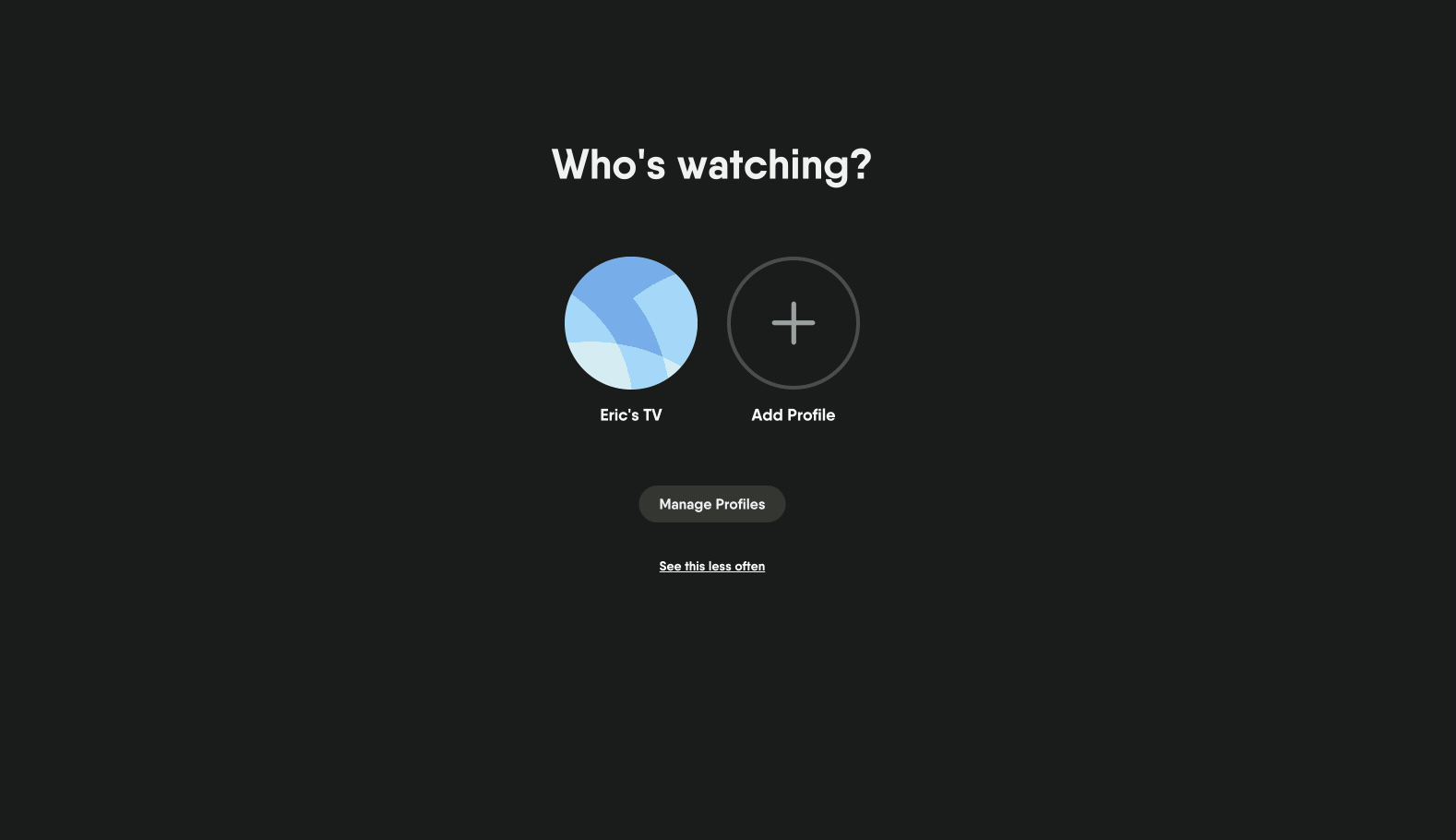 Get a Better "Cable" Experience with FuboTV
Streaming services are great. There are lots of originals to watch, a deep catalog of content to explore, and always something new to check out. However, they're still largely built around a passive viewing experience that's more focused on binge-watching than it is catching up with the latest episodes, live programming, and up-to-the-minute news and sports.
That's where FuboTV comes in. We've been using it for about a month now to catch the stuff we were missing out on, and the best way to describe it is "cable TV from the future." There are a few services out there that offer some similar features, but in my research nothing comes close to the value, features, and quality that FuboTV provides.
Long story short – if you're missing that "just turn it on a flip through channels" kind of vibe, FuboTV offers the best experience of that style of programming that I've ever seen.
Upgraded Quality
Have you ever noticed how much better shows look when you stream them vs when you caught them live on cable/satellite? I don't think I realized how big that gulf in quality was until I started watching normal TV channels on FuboTV. Some channels are still limited to a 720p stream, but most are higher resolution than I'm used to with cable. Even the lower res content has none of the "potato-vision" look that I frequently found using Xfinity in the past.
The main networks look insanely good, and the FuboTV plan I'm using even includes 4K content for some special events and shows.
An Extensive "Cloud" DVR
If you're trying to get by with local stations over an antenna, one of the big features you might miss is having access to DVR features like pausing shows, recording, etc. FuboTV has this in spades, and holy cow is it awesome. You can record 1000 hours (!) of content at any given time, and most of the shows I watch even have the option to start an episode from the beginning if you happen to flip to a channel in the middle of something.
Better still, that Cloud DVR isn't just from your TVs at home, but is also available on their app from pretty much wherever you're at (along with all live content!). It's pretty awesome to catch up on your favorites from the terminal of the airport, guys.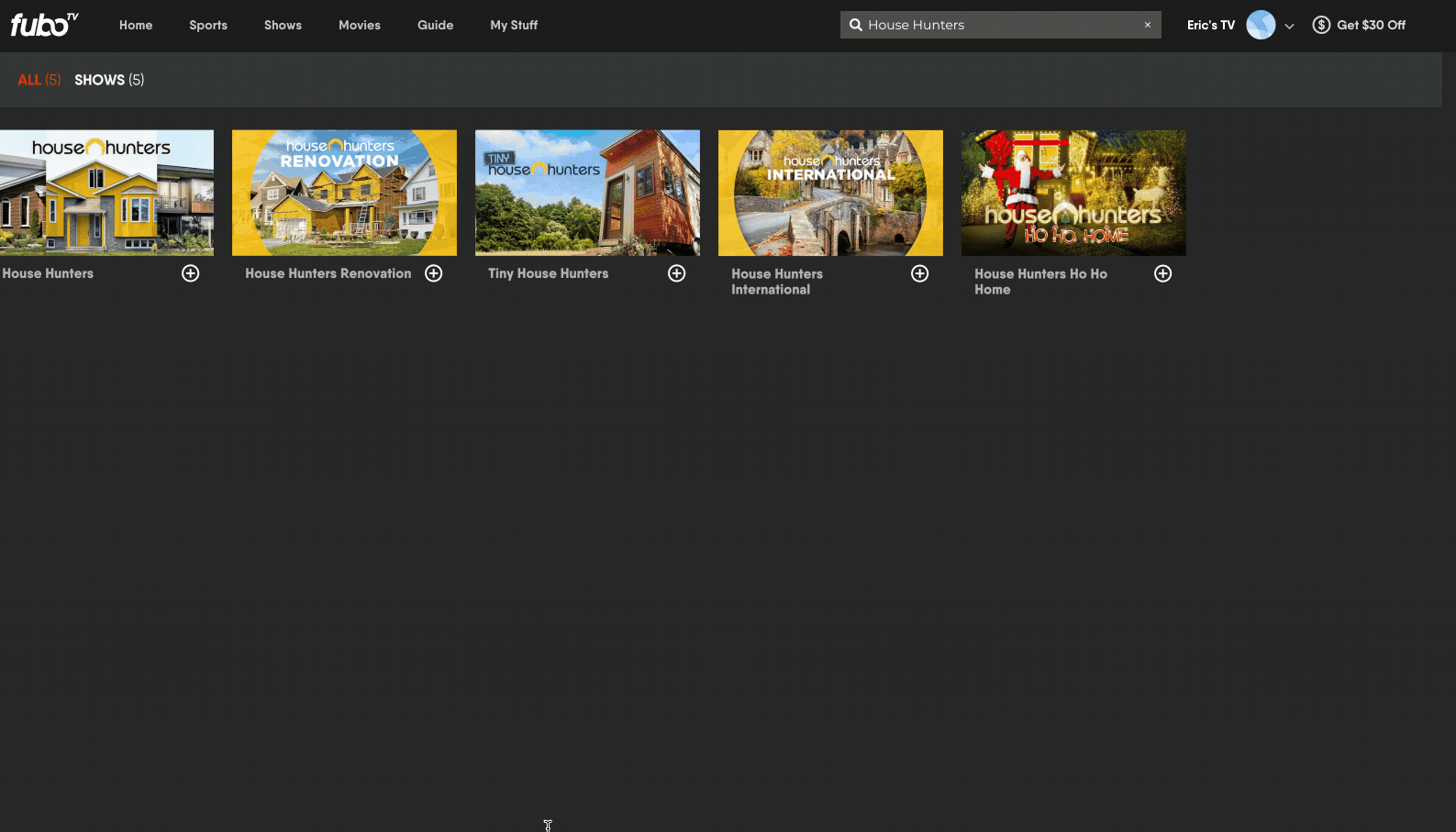 A Legit On Demand Library
Streaming services are great, but I'm always surprised by how often I hit JustWatch and discover a show or movie I'm after is only available live or in an on-demand library in certain TV packages. FuboTV has you covered here with a lot of content that's still missing from the standard streaming services.
The Big Deal: News, Sports, and Local Channels
This is the biggest missing piece when you cut the cord and go all in on streaming… It's just surprisingly difficult to get local content, streaming news, and the sports you were used to with cable. Some local stations will have their own apps, and you might find news clips on websites or YouTube, but other than that, you'll find yourself missing out on these experiences entirely.
Not only will FuboTV get you your local stations and news channels, but their sports experience seems to be out of this world good. Now, we're not a big sports family so I haven't used this feature personally, but a big part of the onboarding process is choosing the teams and leagues you want to see covered. Their apps will take that info and DVR games and customize your channels to fit.
All of this makes for an experience that's not just on-level with what you left behind with cable, but actually far superior to it. In fact, even if you're not already exploring cutting-the-cord, I would consider switching to FuboTV just because the experience is dramatically better than what I experienced with a much more expensive cable package. Plans start at $69/mo (I'm using the $79 Elite package), and I don't think you'll be disappointed.
In Conclusion
Whether you're cutting the cord entirely, or just reconfiguring the way you watch stuff at your house, it's definitely worth at least evaluating the services you're paying for. I can almost guarantee that you'll find some awesome options to get even more entertainment for the money that you're already paying. In most cases, you'll save money every month too.
It's hard to complain about that.