A better beacon.
Last summer, the folks at XY Findables gave me the opportunity to check out the XY Find It, which I found to be a really great bluetooth tag to help you find your keys (and even keep track of your kids!). They recently sent over the XY Find It 3, which is the latest generation of their excellent bluetooth beacon that features a few key upgrades.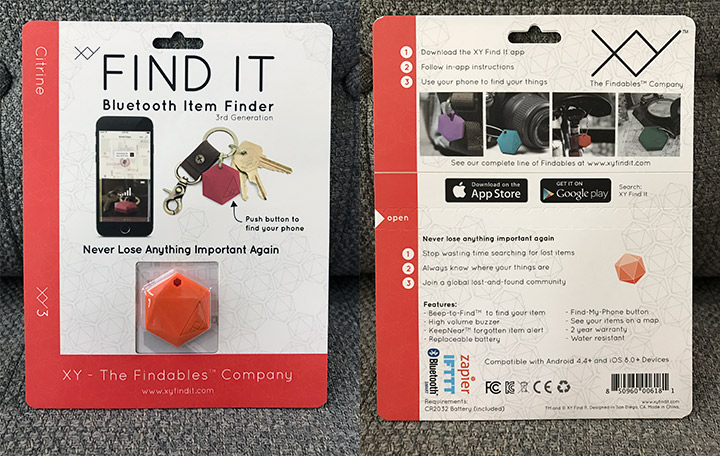 Does the XY Find It still deserve a spot on your keychain? Read on to find out!
The Same Great Functionality with a Few Improvements
I won't rehash my original review of the XY Find It here since its core functionality of helping you keep track of your items (and finding them when they're lost) is virtually unchanged. It remains an excellent, compact bluetooth beacon whose water resistance and removable battery help it stand out from competing products.
One huge improvement to the hardware (beyond the new button that I'll mention in a second) is the dramatically improved internal speaker. It has to be at least 5 times louder than the awful whisper of a chime included in the original version, meaning you'll actually be able to locate your keys that became wedged in a couch cushion. It's fantastic, and it removes my single biggest reservation in recommending the original tag.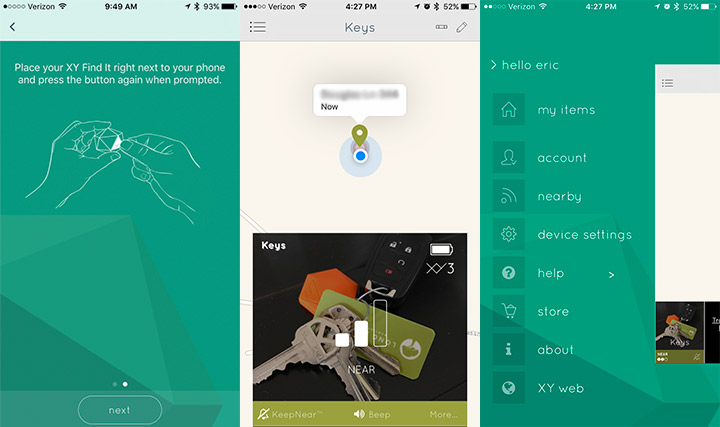 A Powerful (and Handy!) New Button
Honestly, that speaker upgrade would've been enough of an improvement to recommend this refreshed hardware, but the addition of a simple button on the front of the tag opens up a word of possibilities for these little devices.
Out of the box, the button serves as a simple "phone locator," setting off a LOUD notification chime on my iPhone 7. What at first might seem like a throw away feature is actually tremendously helpful in practice… It makes a lot of sense to be able to locate your phone right from your keys, especially when you're in a rush to get out the door.
The button feels just about right, too; it's made from the same rigid plastic as the rest of the unit, requiring a firm press to set it off. In practice, I've yet to accidentally press it in my pocket or by bumping it around when driving.
Rocky Automation Support
So, as awesome as that button is, you're supposed to be able to make it even more powerful by syncing your XY account to automation services like IFTTT and Zapier. I was delighted to discover several great "recipes" to use with my tags on IFTTT, but that enthusiasm faded quick as I haven't been able to get a single one of them to work consistently. Now, support for these services is relatively new, so it could be that there are just a few gremlins to iron out over time. For now, I wouldn't buy an XY Find It 3 if that integration is the main reason you want one.
Conclusion
Aside from some seemingly broken support with 3rd-party automation services, the XY Find It is a truly excellent Bluetooth beacon in every other regard. The versatile new button and major speaker upgrade are worthwhile improvements that should help the XY Find It 3 ($25) earn a spot on every keychain in your home.