One device to rule them all.
With new smart home gadgets entering the market on almost a daily basis, there's no shortage of new solutions for common problems. Unfortunately, that also means there's an abundance of new apps, protocols, and wireless standards. Every company seems to have a different idea on how these things should talk to each other.
That's the problem the Wink Hub hopes to solve. Originally created as a partnership between Quirky and GE, the Wink Hub is a $49 device that connects to your home network as sort of a universal translator for all of your smart devices. It speaks almost every available protocol, giving it control over your entire home through their handsome smart phone app.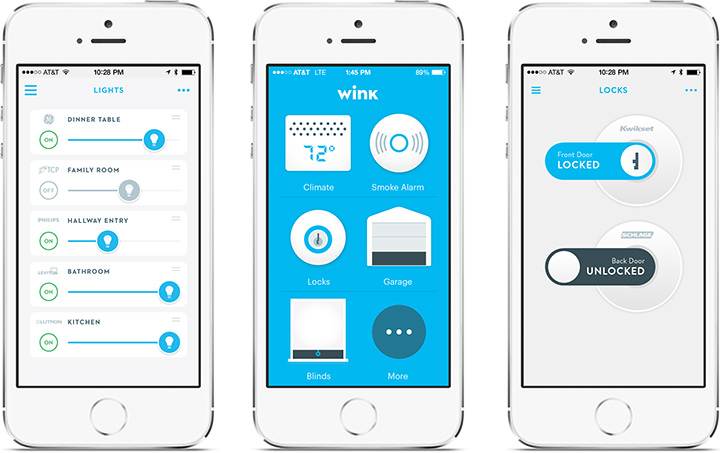 Having one simple interface to control your entire smart home is automation's holy grail; if Wink does what they promise, they're definitely on the cusp of something huge.
They're off to a good start so far through a partnership with Home Depot, and a growing list of supporting manufacturers including…
Bali Blinds
Chamberlain
GE Link
Dropcam
Honeywell
Leviton
Lutron
Nest
Philips HUE
Quirky
Schlage
Kwikset
and many more.
In my mind, the Wink Hub is one of the most intriguing products out there right now. Look for more on the Wink Hub and its supported products in the coming weeks.