Ah, Summer. It's the time of year when the weather is unpredictable, you can finally ride a real bike instead of a spin bike, and every day has the potential to look different than the last. For us, it's the season where impromptu excursions are the norm, and it's hard to know at the start of the day where you'll end up at the end of it.
As your summer takes shape, I want to recommend a few strategic upgrades that have made a huge difference in our family, all with the hopes that they'll come in handy for yours as well. Here are a few recommendations to consider as you stock up for your next unexpected adventure.
1) Battle-Proof Your Car with Invincible Floor Mats
Floor mats. Yes, I'm starting this list with floor mats.
If your family is anything like ours, your summer days probably involve impromptu trips to the pool, muddy hikes through the woods, or even just messy ice-cream extravaganzas. The one thing all of these activities have in common is the potential to mess up (and stink up) your car for weeks.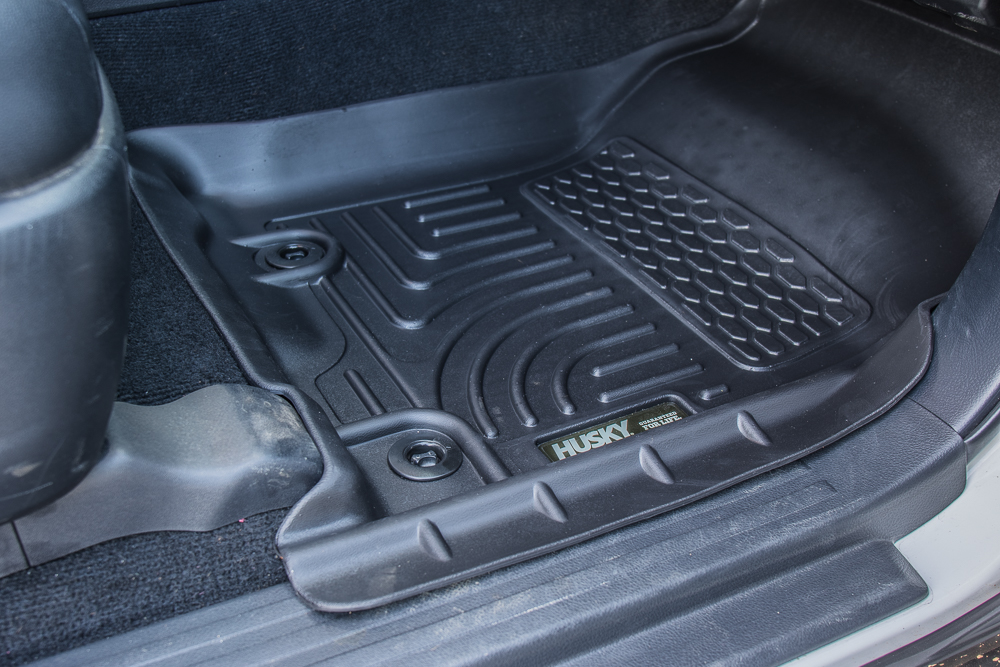 When I upgraded to a truck this Spring, one of the first products I bought for it was a set of (probably) bomb-proof floor mats from Husky. For about $150, the floor of my truck is now impervious to spilled milkshakes, muddy soccer cleats, and unexpected bouts of car sickness (just keeping it real here). The Husky liners mold exactly to your floorboards, have large groves designed to contains spills while you drive, and can be hosed down in seconds to clean up for the next adventure. These simple floor mats are one of the best investments you can make in your car, and in turn, your family's sanity.
You can order a custom set for your car at Amazon.
2) Make Any Tree the Perfect Hideout with a Compressible Hammock
I could write volumes about this item, but I'm going to keep it short and sweet here: Investing in a few ENO hammocks may be one of the best purchases our family has ever made.
If you're unfamiliar with the concept, ENO hammocks (and similar copycat products) are lightweight, highly compressible hammocks that are made out of thin, durable parachute material. When you combine them with some nylon straps (or some paracord if you're a prepper), you can hang them from any pair or trees in less than a minute, giving your family an awesome, instant spot to veg out, read a book, or take a nap.
Our hammocks go with us wherever we go, and no trip to the park (or our back yard) is complete without an afternoon of laying around and looking at the clouds. An ENO will quickly become one of your family's most cherished items. You can grab a big one on Amazon for about $70.
3) Rule the Night with a Modern Flashlight
Flashlights have been around for years, but with the advent of the omnipresent smart phone, many families forget to pack a few solid flashlights for their outdoor adventures. The problem is that smartphone flashlights suck. Whether your battery is low or you're trying to see anything more than a few feet away, there's nothing worse than being effectively useless once the sun sets.
Remedy this problem by picking up a few of the incredible flashlights from our friends at Olight. We've been putting the microscopic S1 Mini Baton through the paces this summer, and you wouldn't believe the insane (600 lumens!) amount of light you'll get out of a (rechargable!) pocket light that's about the size of a tube of chapstick. It's lightweight, waterproof, clips onto your hat, and includes a magnetic base, making if the perfect light to have handy in your bag or your car's console.
If you spend a lot of time outside, upgrade to a more heavy-duty model like the R50 Pro Seeker. It features the same waterproofing, magnetic base, and rechargeable tech as its little brother, but this thing pumps out an incredible 3200 lumens on high; seriously, it's like holding the Sun in the palm of your hands. Whether you're doing some late-night exploring or trying to investigate the noise back in the woods, the R50 Pro Seeker is a formidable ally to have at your side.
Don't cheap out on a hardware store special; these Olights are rock solid, super tough, long running LED lights that will probably last your family a lifetime. Invest in a few for your family on Olight's website.
4) Be Ready for Anything with Packable Gear
Nothing's worse than owning the right stuff, but never having it when you need it. This is exactly why we love our Matador ultra-packable adventure gear.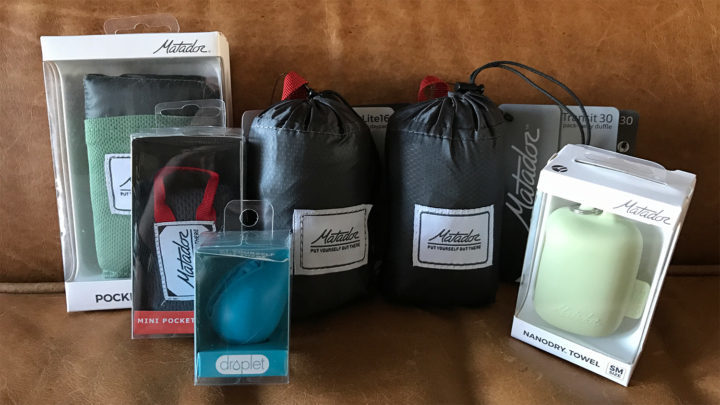 Matador makes a range of awesome products (you can read our full review here), but among our favorites are adventure essentials like their ground blankets, backpacks, dry bags, and mini towels. I keep each of these stored in my truck, making them super easy to toss into a bag or stuff in a pocket when we're at a place that's full of possibilities. Keep a Matador handy, and your family will always be ready for the next concert, rainstorm, day hike, or any other event that pops up at a moment's notice.
5) Be Prepared for the Worst with a Tactical First Aid Kit
This is probably the most critical item on our list, but likely the one that's forgotten by just about every family. Frankly, a first-aid kit just doesn't seem exciting compared to the rest of all of this adventure gear. However, choosing the right first-aid kit may be one of the most critical, life-changing purchases your family could invest in.
When discussing first aid kits, I'm sure you're thinking of the same plastic "tackle-box" or zip up pouch product that's been on the shelves of every department store since 1950. You know what I'm talking about… a few overpriced bandages, an expired packet of acetaminophen, and maybe some anti-itch cream for when a mosquito has you for lunch. Those kits are handy for scrapes and "boo-boos," but what your family really needs is a kit that provides everything you need for actual emergencies.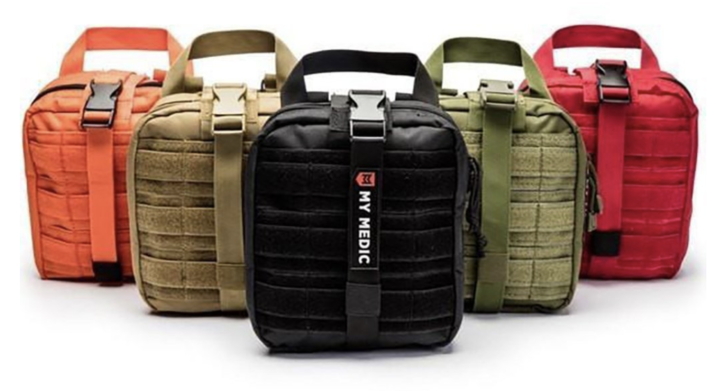 That's where MyMedic's MyFAK comes in. The MyFAK's tactical emergency bag may be small, but it packs the equivalent of a army field-hospital into a few smartly organized (and extremely accessible) pockets. Sure, it includes the typical first-aid staples like bandages and medicine, but it also includes the critical supplies you need for when life really throws you a bad day. Think compression bandages, finger splints, blood-clotting compounds, and even tools to help restore breathing and perform time-sensitive minor surgery.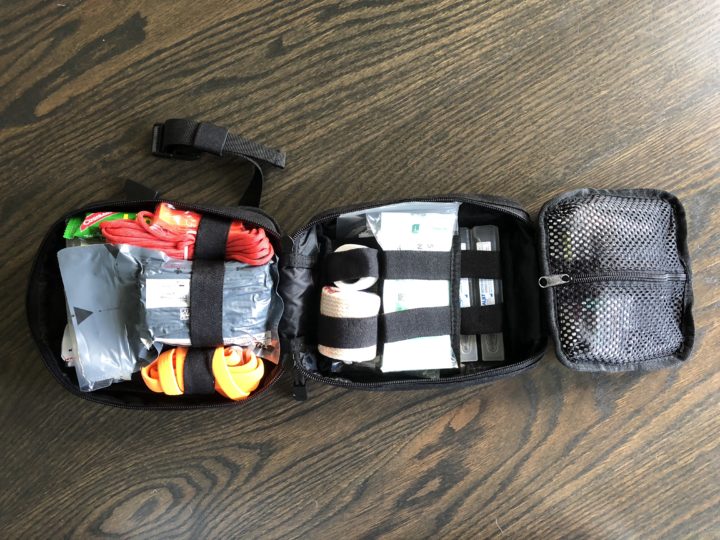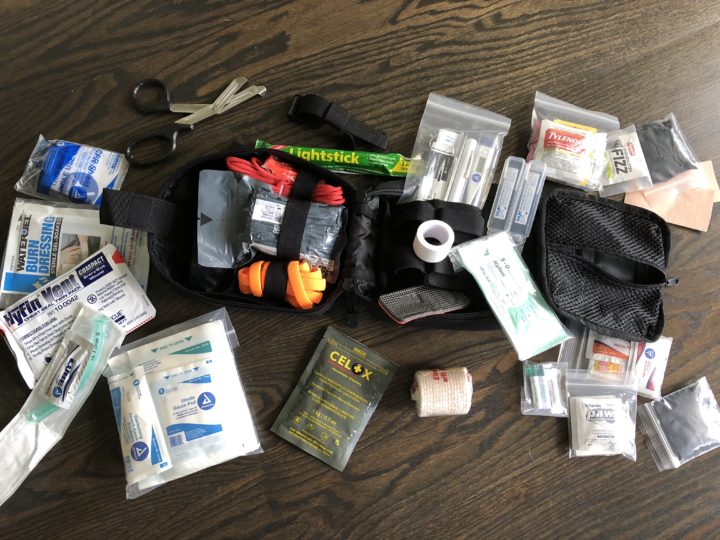 While you may never need all of those tools (and I pray that our family never does), it's the kind of life-saving equipment that's comforting to have nearby. One of my favorite parts of the MyFAK kit is that it's completely modular, making it simple to unzip and detach the interior medicine/bandaid pouch for a quick hike, or attach the entire bag to your bike or other gear for more long-term adventures. Our family keeps it strapped to the headrest of my truck, where I can yank it free at a moment's notice.
Go build out a kit for your family at MyMedic.us. As a special promotion for our readers, the fine folks at MyMedic have set up a discount if you check out with the code "AtHomeInTheFuture." The MyFAK is the best product that you hope you'll never have to use.
What's In Your Car?
What are the top items you reach for when your family heads out for an adventure? Let us know in the comments below, and don't hesitate to make a few upgrades to your family's setup. You don't want the summer to catch you empty-handed.